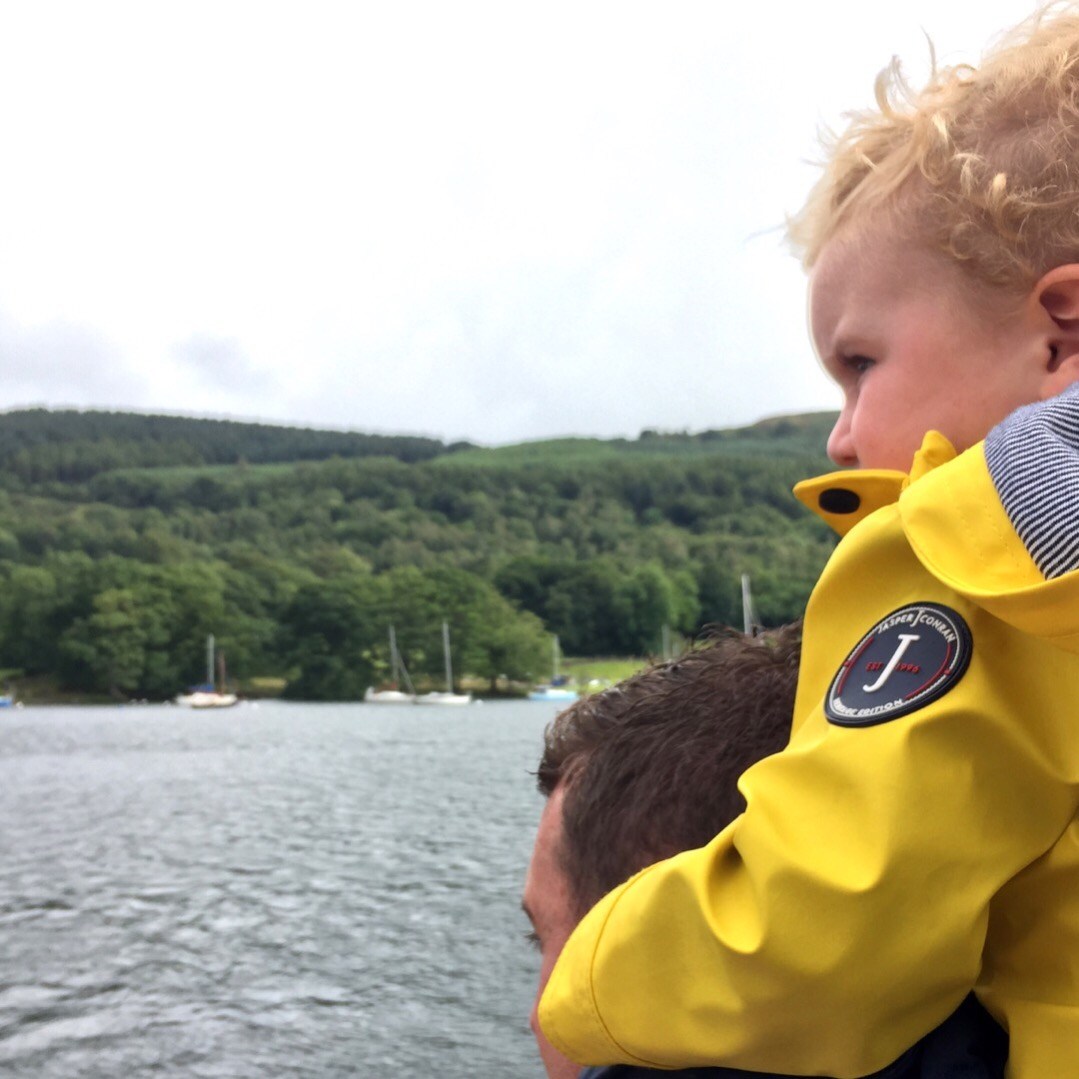 I was soooo looking forward to our weekend break away, I'd been planning to have a night away with my hubby for his birthday for quite some time and I really love The Lakes, but I've never explored Newby Bridge before so I'm searching for all the best deals , like you do! when I came across a great deal for The Knoll, it's location was perfect! and as we were only staying for one night I wanted to fit as much in as I could, keeping everything crossed the weather would be kind to us. I soon scribbled down a quick list of things to do from The Knolls website and I came up with 4 top things to do as a family in Newby Bridge now we were ready to go! ?
As we arrived at Newby Bridge we were far too early to check in, as I was up at the crack of dawn sooo excited for our road trip you'd think it was my birthday! anyway we didn't wait round we headed straight for our 1st port of call The Lakeland Motor Museum, probably one of the largest collections of motor memorabilia in the UK. As my hubby loves anything to do with cars and motorbikes I knew he'd love it here my only concern was that I could keep our little man from touching everything in sight and stop him climbing into all of the beautifully displayed cars!
This place was so much more than a museum with over 30,000 exhibits to feast your eyes on from classic cars, motorbikes, pedal cars & cycles to period shop displays with historic female fashion it was stepping back in time looking through the shop windows there was something for everyone to enjoy. As you walk passed all the classic cars and motorbikes it gives you a real sense of how motoring has changed over the years and there really are some weird and wonderful contraptions that you can't believed people actually travelled round in that way, just wish you could actually have a go in them, how much fun would that be!
James was fascinated with all the displays, as he loves cars as much as his daddy, and luckily he couldn't break into these display cabinet's! I have to say James did really well walking round I think there was so much to look at that we could keep him easily distracted just before he was about to try and climb in a classic car we quickly escorted him to the next display, Yay! Not only were there plenty to see on the floor when you looked up there was an old plane and hot air balloon with mannequins in to which  James was mesmerised, loads of fun things to see and keep little ones amused.
Luckily this model was only a replica! at the Campbell Bluebird Exhibition, which is in a different building to the museum, and is a great tribute to Sir Malcolm and Donald Campbell racing career. Walking to the exhibition James could run round to his hearts content and look at some early models of caravans and play in a giant tyre on the way!
For more information and discount prices here's a link to their website, https://www.lakelandmotormuseum.co.uk/about/why-you-should-visit
After we had checked in and quickly dropped our bags off we headed straight down to Lakeside pier, where you can park the car 10 hours for £4, and take a lovely cruise on Lake Windermere to Bowness. The fare is £11.30 return for each adult and under 5's travel free but you can make it cheaper if you book 1 or 2 attractions there's more information on their website with cruises and timetable in this link, https://www.windermere-lakecruises.co.uk/cruises-fares
The Windermere cruise is a must when getting from one place to another in the Lake District. It's a great way to travel and take in all the beautiful scenery up and down the lake, watching the wildlife and the boats is so relaxing. There's both indoor and outdoor seating and refreshments are served on board. The lakeside to Bowness cruise is a 90 minute round cruise but it's great to jump off the other end and explore beautiful Bowness then return later, each cruise gives commentary on the local history and points of interest surrounding Windermere. James loved it!
There's always lots of wildlife to capture your little ones attention James absolutely loved watching the geese, ducks and swan's all along the water front. There's lots to see and do in Bowness-on-Windermere, from boat tours to visiting Beatrix Potter World, your never stuck for places to eat or drink or seeing lovely gift and speciality shops all near the water front and the town is only a few minutes walk. There's always something going on, James spotted the fun fair and quickly headed straight towards it.
This was James first visit to a fun fair and hook a duck with his daddy to win a prize, aww his little face was priceless think daddy enjoyed it to!